Established in 2008, Impractical Labor in Service of the Speculative Arts (ILSSA) is a union for reflective creative practice.
As a union for artists, makers, and creative practitioners of all kinds, ILSSA focuses on improving the immaterial working conditions of our members. ILSSA publishes contemplative tools and resources; organizes participatory projects, exhibitions, and events; facilitates an annual group residency; and observes an annual holiday, the Festival to Plead for Skills. ILSSA seeks to restore the relationship between makers and their tools, makers and their time, and makers and what they make—their lives.
ILSSA's projects and publications often take the form of a call-and-response. Calls have included a survey asking members to assess their working conditions as impractical laborers, a workbook inviting members to ruminate on their relationship and experience with time, a chronobiological self-test, a request for member manifestos, and an inventory of essential tools for living. Participation in these projects often leads to additional publications and exhibitions.
ILSSA members' interests vary widely, from fiber arts to listening and sound practices, from poetry to animation. What unites all members is a valuation of process, exemplified by our motto, As Many Hours As It Takes!
Newest News
Learn more about our current activities over on Instagram, subscribe to the ILSSA Listserv, or join ILSSA today!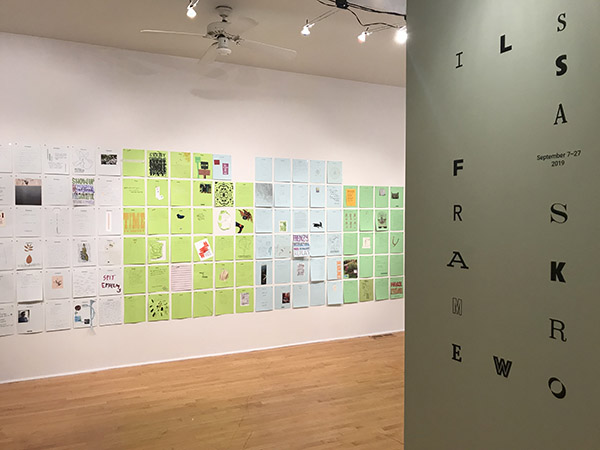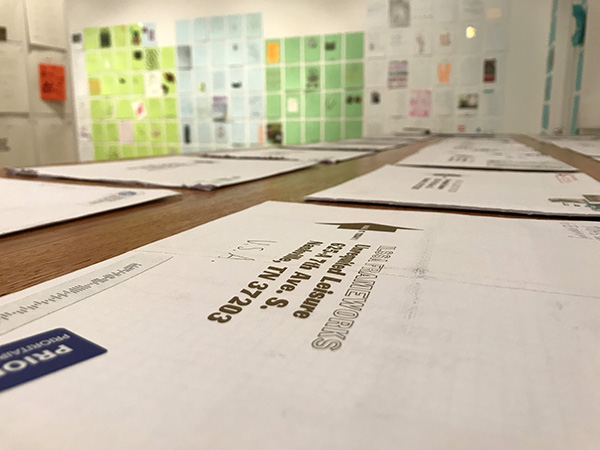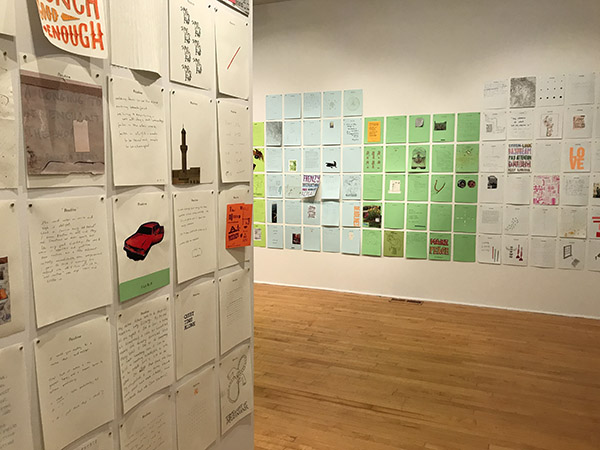 ILSSA Frameworks is installed at Unrequited Leisure, Nashville, TN from September 7 – 27, 2019.
ILSSA Frameworks is ILSSA's latest call & response, asking impractical laborers What frameworks are essential supporting structures for your practice? The question was first posed to ILSSA members and friends on the ILSSA Listserv in May 2019. Eleven themes emerged from the resulting discussion: Handwork, Risk, Questions, Care, Attention, Environment, Routine, Pace, Community, Embodiment, and Alternatives. Members' listserv responses were edited, organized thematically, and published in the zine ILSSA Frameworks: Notes toward a theory of practice. The name of each theme was handset in metal types and printed letterpress, each prompt on a separate sheet of paper. ILSSA member-subscribers received the ILSSA Frameworks Quarterly containing the zine and eleven letterpress printed prompts in late July 2019. They spent a month responding to the Frameworks prompts, and shipped their work directly to the gallery for the exhibition. Read a review of the show over at Number:Inc Magazine.