Publishing the ILSSA Quarterly has been a core practice of ILSSA since our founding in 2008. The Quarterly, which comes out with much less regularity than its name would suggest, often includes a call-and-response in which members are asked to do something; that something then becomes the basis of an exhibition or a publication in a future Quarterly.
ILSSA member-subscribers receive the Quarterly in the mail; non-members are also welcome to subscribe. You may order all available back issues at a discount when first subscribing, or choose from what is available below: prices include shipping in the USA. Institutions, please note that you may subscribe to Impractical Labor in Service of the Speculative Arts as a periodical through EBSCO!
ILSSA Newsletter & Manifesto No.6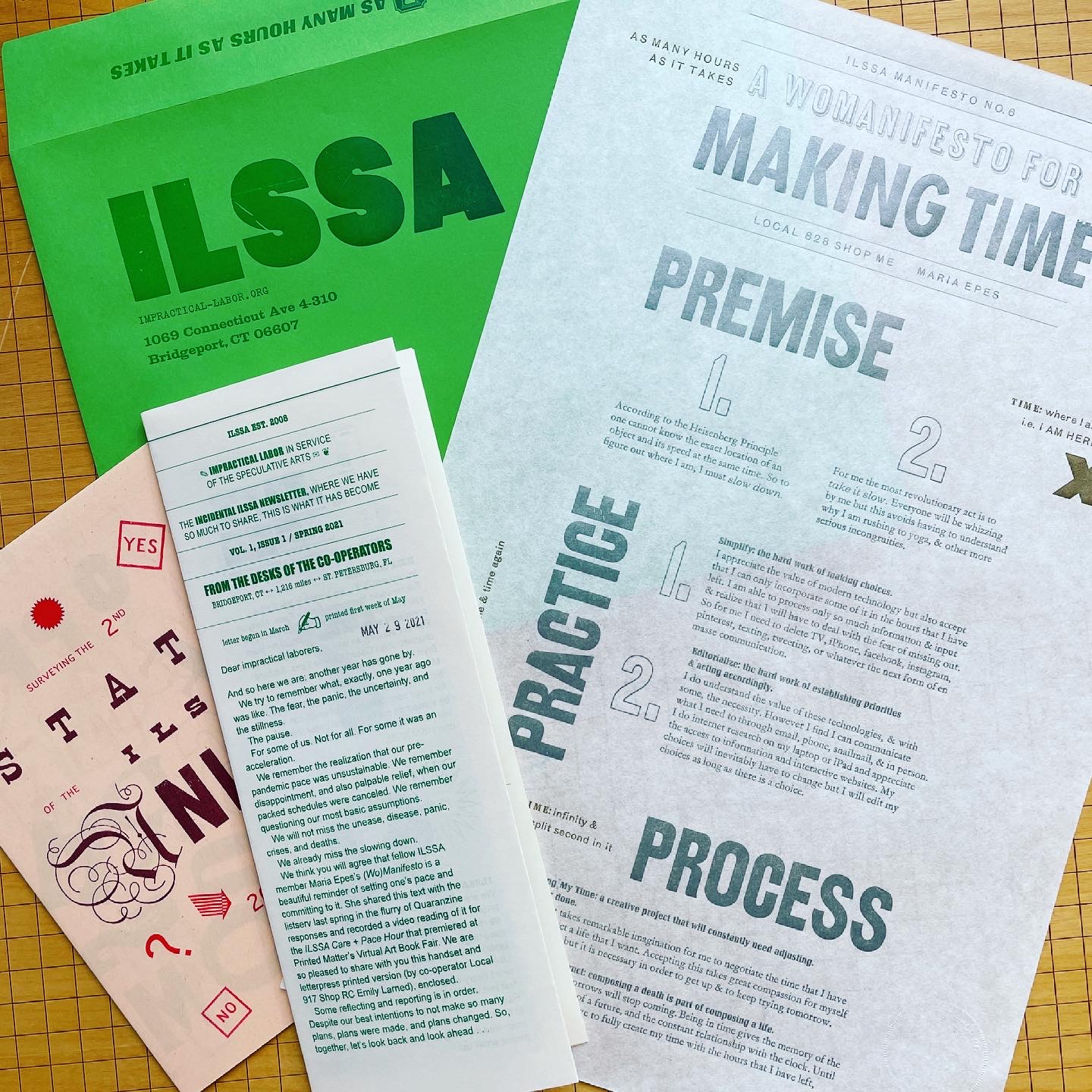 Sent in May 2021: a very newsy newsletter recounting the past year and plans for the months ahead; and a gorgeous handset type, letterpress printed rendition of ILSSA member Maria Epes's A WoManifesto for Making Time, the newest installment of the ILSSA Manifesto Project. New members also received an invitation to reflect upon their practice for the continuation of Surveying the 2nd State of the ILSSA Union.
ILSSA News Bulletin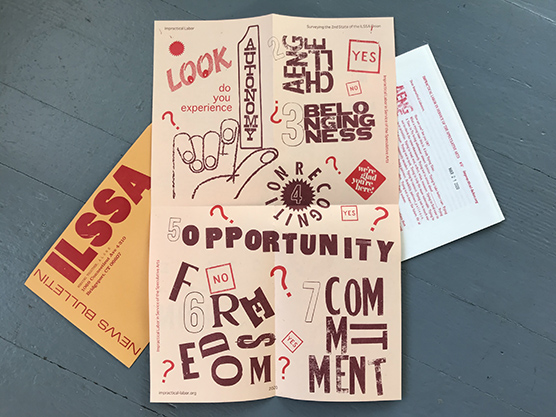 Sent in March 2020, at the onset of the COVID-19 pandemic as experienced in the USA, a call for impractical laborers to contibute to A Trying Time: An ILSSA Quaranzine for Working Together, Alone and to reflect upon their practice for the Surveying the 2nd State of the ILSSA Union. Both projects are currently ongoing as of spring 2021.